ABOUT ME
From September 2017, I am a postdoctoral researcher at the newly formed Digital Humanities Group at the KNAW Humanities Cluster.
Prior to joining the KNAW Humanities Cluster, I have completed a short-term postdoc project at the Communication Science Department of the Vrije Universitetit in Amsterdam, in which I investigated the communication strategies of health consumers and their interactions in the social media space (e.g., YouTube comment threads). Topically, this project focused on the recent Zika virus outbreak.
In March 2016, I completed my PhD at Vrije Universiteit Amsterdam, The Netherlands. I started my work at the VU in October 2011 and until March 31, 2016 I was based in the department of Organization Sciences. My project looked at media, central banks, and political discourses in the context the financial crisis that started in 2008. A short abstract of my dissertation is available here and my full CV can be downloaded from here.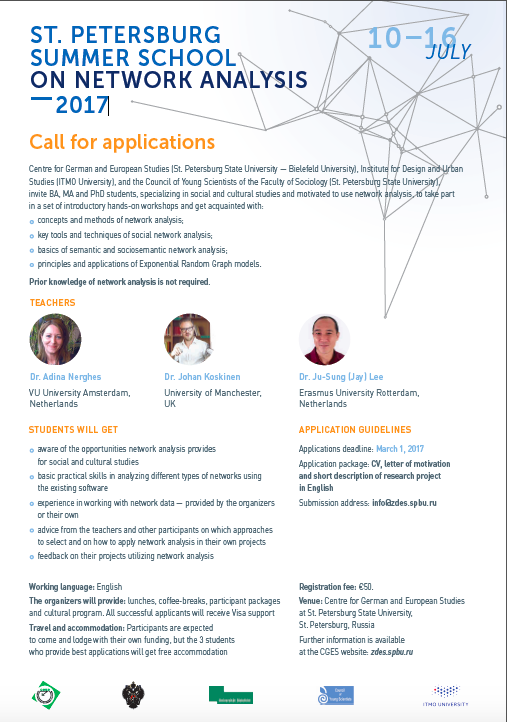 Announcement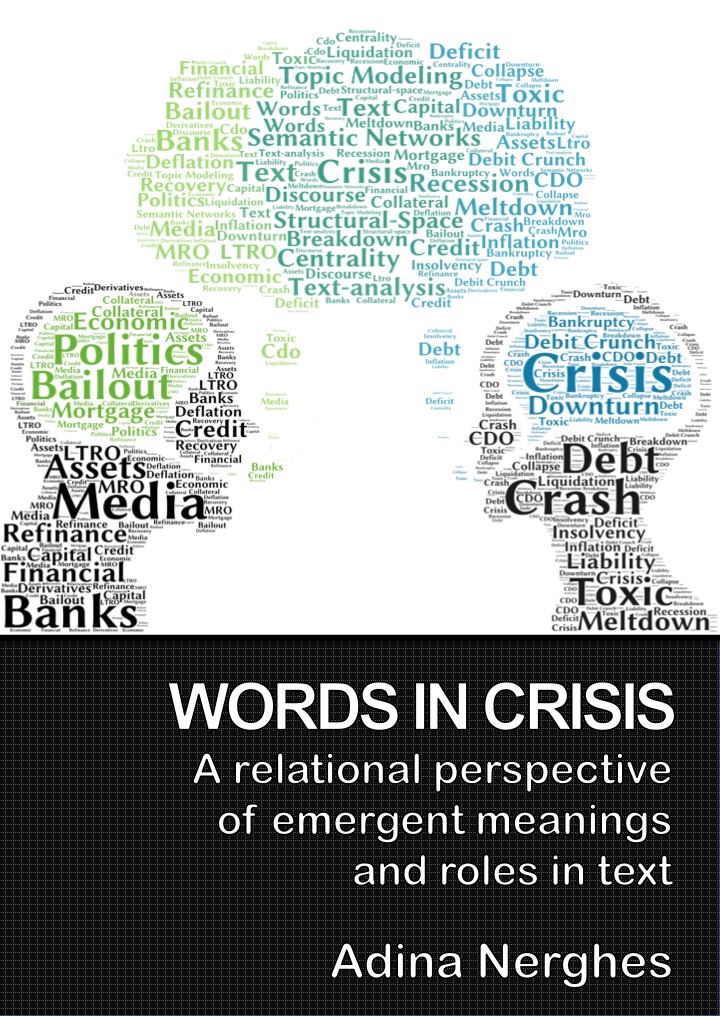 On March 29, 2016 at 9:45am I defended my dissertation: "Words in Crisis: A relational perspective of emergent meanings and roles in text." The defense took place in the Aula of the VU Amsterdam and was followed by a reception at a nearby location. A digital copy of my dissertation can be downloaded here. Bellow you can watch the brief presentation of my research.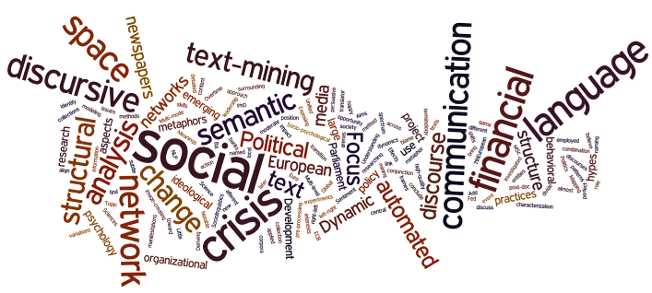 Language gains power in the hands of the powerful.